Recent activity

3/24/07

It has been said that this website sucks with all of those annoying ads and pop up's. How true, but then it is to be expected for a site I never paid for. Nothing now a days is free, there has to be a catch.

Having said this, there has been some discussion to get our own domain name and perhaps a site with none of those pop up's. Not to mention being able to expand a little and maybe getting some decent bandwidth, if in the event the doctor ever wants to broadcast in mp3.

other than that......

Currently, there are no planned events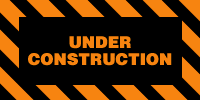 You are visitor #